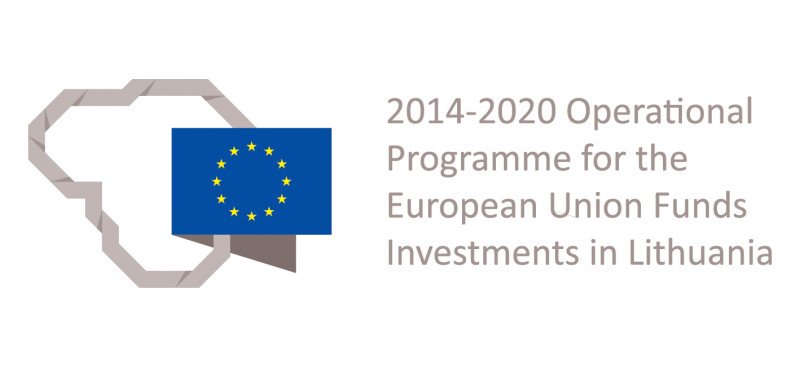 ONGOING PROJECTS
 "Increasing the awareness of UAB" Kadis ir Ko "and promoting sales in export markets"
Project funding
European Union Structural Funds investments are allocated according to the measure "New opportunities LT".
During the project, Kadis & Co will take part in specialized wood processing exhibitions in Belarus, Poland, Estonia and the Russian Federation, during which the company's products will be delivered to potential customers in order to increase the company's export volume. Participates in 7 international exhibitions (Derevoobrabotka, Drema, etc.).
The total value of the project is 74 529,00 EUR, the EU investment is 37 264,50 EUR.
Project start in 2016 September 27
Project end of 2018 September 28
        Aim of the Project 
        The objective of the ongoing project is to increase the company's sales and expand export volumes for existing and new customers. Presentation of products at international exhibitions allows us to showcase ourselves and deliver the products we produce to the widest range of users, to establish new relationships with potential customers. Consultation and presentation of equipment, more deeply into woodworking problems and deepening contact with a potential buyer.
The project is partly funded by the European Regional Development Fund.
---
2017-07-14
ONGOING PROJECTS
UAB Kadis & Co seeking to raise awareness and promotion of sales in
export markets has acquired the support of the European Union.

Project funding
This support is allocated in accordance with the Lithuanian Strategy for the use of the European Union
Structural Assistance for 2007-2013 and the program
for the Economic Growth as well as under the EU measure New Opportunities.
Project No. VP2-2.1-UM-04-K-05-058 with the total value of LTL 105,979.00 (or € 30,693.64),
where the European support makes LTL 63,587.00 (or € 18,416.07).
Start of the project  September of 2014.
End of the project December 2014.

Aim of the project
The support has been used to participate in foreign exhibitions
that correspond with the specifics of our product.
Presentation of the products in international exhibitions allows showing them to the greater circle of people and establishing new contacts with potential customers. While providing advice and presenting equipment, wood processing problems are considered more deeply and deeper contact is established with a potential buyer.
We hope that our participation in exhibitions will increase the volume of exports.
---
2015-03-18